---
Product Use
Adopting for all kinds of rice, such as small rice, red rice and black rice. Structure making sure high consistency of signal. stability and simplified outline.Capable of detecting minimum area 0.8mm, and by analying frnest color difference making perfect sorting. Both flat type and channels type are available,making it much easier for changing between rice and larger article sorting. Adopting 2048 Pixel high-speed line scan CCD camera and photo processing technology can process photo parameters ever faster.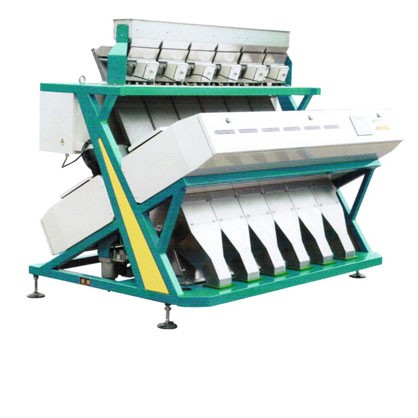 Product Features
1.The color sorter uses 2048 high performances CCD sensors with resolution up to 0.02mm2.
2.The sorter adopts high quality special industrial lenses designed and manufactured for color sorting of rice.
3.The high speed DSP technology provides the sorter with fast detection and high identification rate.The special coarse cereal detection algorithm is designed.
4.Master control system adopts ARM high-end embedded processor, effectively enhance control speed and color selection precision.
5.Overall unit adopts intelligent closed-loop control.
6.The operation interface adopts industrial grade 7-inch TFT contact screen and features simple parameters setting and easy operation.
7.High speed air valve is used to ensure quick response, low power consumption and long service life.
8.Sorters use intelligent temperature and air pressure control technology in order to ensure the best operative mode for the whole machine.
9.Failure alarm automation and modular construction makes easy repair.
Technical Parameters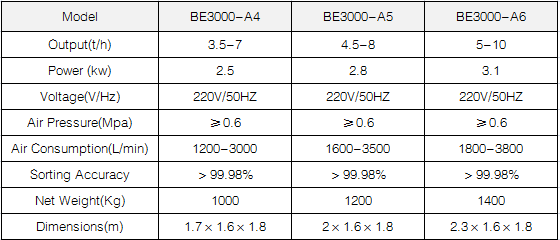 Rice Bran Oil Machine