---
Product Use
The quantitative packing of granule material in rice, seed, feed, sugar, chemical industry etc.
Product Features
1. The new type of dual – meter high accuracy, stable performance, can display the cumulative weight, the number of packages, the operation is more simple and quick.
2. Adaptive software, which has the functions of automatic setting of control parameters, automatic correction of fall, super error alarm and fault self diagnosis.
3. Wide range, high accuracy, with the table can be lifted and the transmission of the transmission of a charter, a machine more efficient.
4. Imported sensor, pneumatic actuator, reliable, simple maintenance, no pollution.
5. Chassis adopts advanced plastic spraying technology, and material contact parts use the imported stainless steel material, high health standards, anti corrosion, equipment use and long service life.
6. Automatic sewing, automatic disconnection, automatic code, conveyor automatic lift function.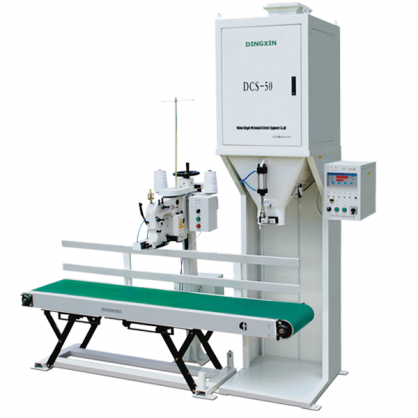 Technical Parameters



Rice Mill Machine