---
Product Use
Adopting 2048 Pixel high-speed line scan CCD camera and photo processing technology can process photo parameters ever faster. Field bus structure making sure high consistency of signal. stability and simplified outline.Capable of detecting minimum area 0.8mm, and by analying frnest color difference making perfect sorting possible. Both flat type and channels type are available,making it much easier for changing between rice and larger article sorting.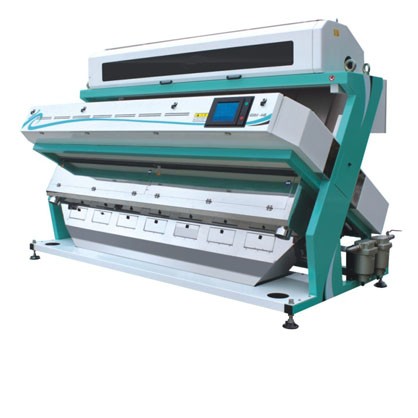 Product Features
1. High-precision 2048 pixels high-speed line scan CCD, high-fidelity identifying and high-speed sorting;
2. Multifunctional and intelligent software operation platform; flexible sorting modes setting available for different raw materials at user's disposal; automatic memory function for the set mode; simple and easy to operate;
3. High-brightness and long-service-life LED light, durable and stable; better color sorting effect;
4. Processing system based on the frontier CCD technology; good sorting of light yellow, tiny rice macula, needle spots; and good simultaneously sorting of yellow and milky grain;
5. Accurately identify the discolor area within 0.08 mm2; set the inspection area according to different requirements of different material sorting precisions.
Technical Parameters



Rice Mill Machine Price