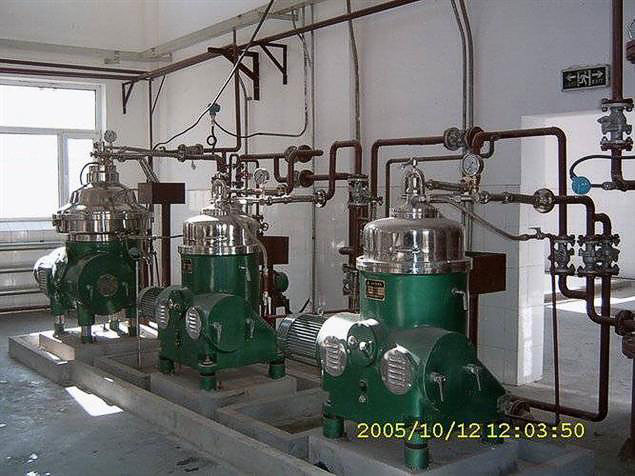 PRODUCT DETAILS
Horizontal spiral centrifuge discharge settlement ,Rice bran refining equipment horizontal spiral centrifuge discharge settlement earlier time in light chemical industry applications, machine-pressed in recent years for the separation of suspended impurities in crude oil, to achieve better process results.
Horizontal spiral centrifuge discharge settlement main part of the drum, auger feeders, transmission and access to material devices . Through the drum shaft is mounted in the housing. The small end of the cone on the drum, there are four slagging uniform with the discharge hole; spiral drum big end bearing overflow board has four long curved exclude use of the overflow hole absolutes.
Screw auger feeder leaf on the left double helix leaf, opened a hole 4 is not on the same circumference pusher cones for the carriage of suspension, spiral, leaving only the outer edge of the drum wall a small gap. The small end of the drum is equipped with drive means, not only the auger bowl and rotates coaxially, and so that the two maintain a speed difference of about 1%, as a hollow shaft for feeding.