Product Use
This machine can shift milled rice efficiently and accurately into several classes: head rice, large broken. medium broken, small broken, and etc.Suitable for 150-180TPD rice mill and large rice milling factories.
Product Features
1. We have double body four trays and five trays models. and blower type.Features :Accurate and efficient sifiing; Easy selection of sieve size ;Completely sealed sieve frame.
2. Newly developed product by absorbing advanced technology worldwide.
3. Elegant and stable framework and an air-tight sieve hung for 4 slings.
4. The grader has a unique track if movement, efficient in grading.
5. Use rubber cover for 4 outlet, easy to clean and easy to maintenance.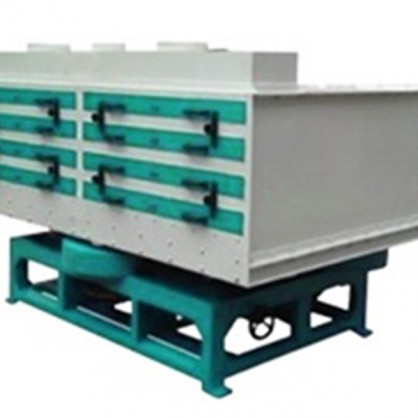 Technical Parameters
Model:
MJP200—4
MJP225—4
Output(T/h):
7~8
8~10
Power(kw):
2.2
Net Weight(kg):
1500
1650
Dimension(m):
2.0—2.2—1.6
2.0—2.4—1.6